Here's the second part of my four ideas for amazing ways to spend the Fourth! While a homey Fourth of July is nice, it would be fun to have a chic holiday, watching the fireworks from atop a rooftop in the city.  This would assume that you have both a rooftop and a group of friends ready for a sparkly, sophisticated party.
The Place:
Any rooftop should do! Apartment building patio, restaurant garden, or hotel  deck–decorate with some gorgeous string lights and pretty plants, add some sparklers and you're good to go.  Special note: the particular rooftop should have a view of some local fireworks.  I  would personally choose a spot downtown, overlooking our lake…it wouldn't matter how high it was.  Fireworks will be lighting up the night sky!
How gorgeous is this? Bonus points if you get red, white and blue Adirondacks.
The Menu:
Firecracker grilled salmon, asparagus with parmesan and olive oil, steamed green beans with lemon-mint dressing, and a frozen lemon soufflé.
Spicy and sweet–perfect for some sparkly skies.
Add some blueberries for a lovely red, white and blue tribute.
The Outfit:
This dress is so BLUE! I am usually more of a pink girl…but my gosh, it's cute.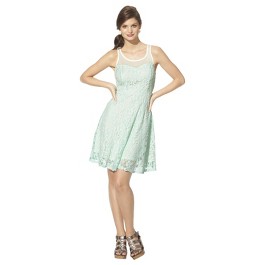 If you love Lilly Pulitzer but don't quite have the Lilly budget, here's a cute alternative from Target! I own this one and it fits like a dream.
The Decorations
All found at World Market.