I am a list maker.  It doesn't matter the size or nature of the task; from grocery lists to life plans, I'm constantly jotting things down.  I love the feeling of focus and purpose that list making gives me, but that means there's nothing more frustrating then having to scrounge for a scrap of paper to write them on…which I will then, inevitably, lose in the bottomless pit that is my purse.
I've recently invested in an adorable set of Jonathan Adler notebooks, and I love them!  They're cheery, bright, and best of all, have the most adorable little elephants you've ever seen.  What can I say, I'm a sucker for the baby animals.  I make sure to keep two special ones with me: one for writing down the random little things (to do list, groceries, ideas for presents for friends, and all the other things that pop into my brain about real life),  and one for To Writes.  To Writes are any idea that comes to me that I want to mine away for future writing reference.  In the past week, I've scribbled in quippy dialogue, a plot twist for a novel I'm working on, and some ideas for magazine articles that I would love to read.  I hate thinking of something amazing only to forget it by the time I sit down to write! These are the perfect way to counteract misplace memories.
My favorite! Find them here.
Also love these, for the font freak.  Find them here.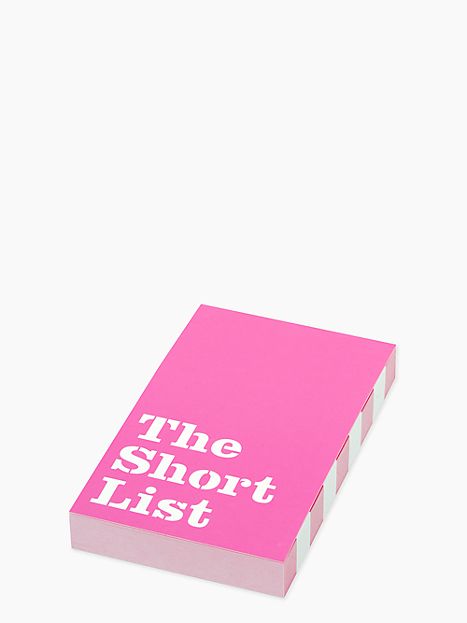 Kate Spade knows what's up.  Love this cheeky little notebook! Feel like a rookie reporter.  Find it here.